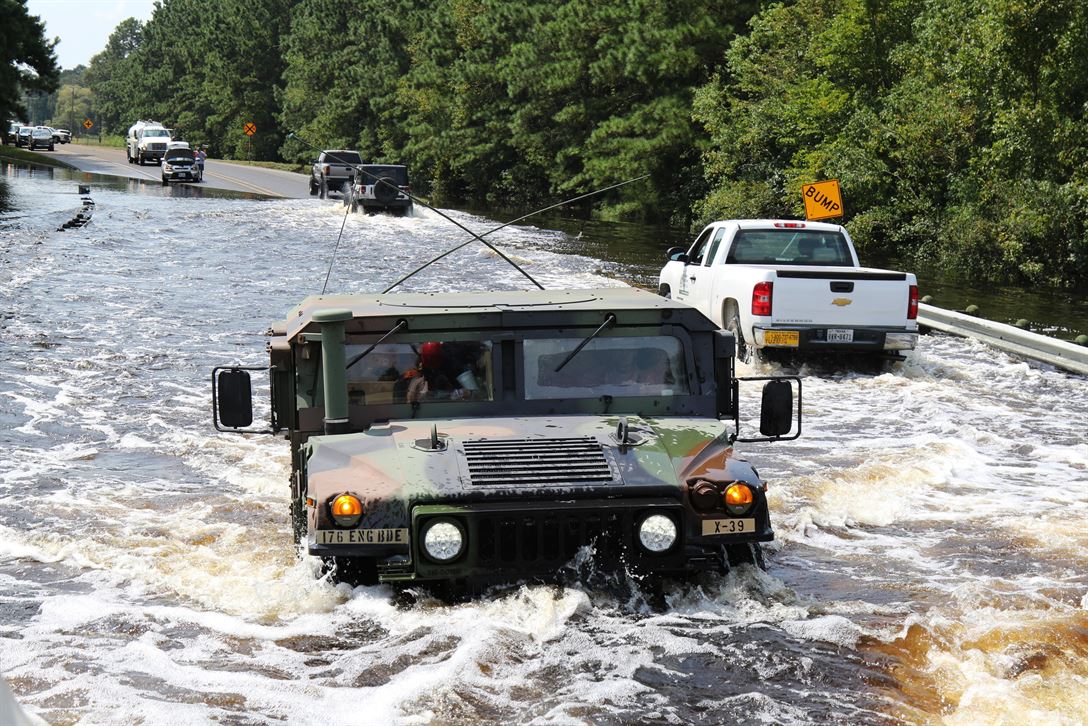 Sep 05, 2017
0 comments
by

April Muir
Hurricane Irma Becomes Most Powerful Storm Ever Recorded in Atlantic Ocean
Pretty disturbing headlines today. No one is praying harder for the demise of Hurricane Irma than the survivors of Hurricane Harvey. What they've gone through the past week has been surreal and now they are watching it unfold all over again on neighboring islands and states. Only Irma is showing signs of being even more catastrophic than Harvey. Hard to believe.  
Hurricane Forecast is Pretty Scary
Donate to Victims of Irma - Send Water Filters to Purify Flood Water 
Experts say Irma's strength is a result of unusually warm water for that part of the Atlantic. Water temperatures are running about 85 to 86 degrees. The islands in the path are prepared for hurricanes, but a category 5 will be devastating. "Unprecedented" was the word used by one of the weathermen on CBS. Irma is anticipated to hit the Virgin Islands and Puerto Rico in the next 24 hours. 
Irma - on a Path to South Florida
Where it lands in Florida is still yet to be seen. It is anticipated to be a category 4 or even 5 if and when it hits the South Coast of Florida.

If it stays on the forecast track and reaches the Florida Straits, the water there is warm enough that the already "intense" storm could become much worse with wind speeds potentially reaching 225 mph, warned Kerry Emanuel, an MIT meteorology professor.

Preparing for a Hurricane
"Irma is a scary hurricane. If you're as frightened by Irma as I am, let's channel that fear into action, says Dr. Rick Knabb, Hurricane expert with the Weather Channel. "While we can't control a hurricane, we can determine our own outcome."
He gives the following advice.
Hurricane Survival Tips: 
• Think about both wind and water, knowing 9 out 10 people who die in land falling tropical systems die in water.
• Find out your evacuation zone. Do it now. If you live in an evacuation zone, determine today how you would go, and the route you would take to get there, if told to evacuate.
• If you don't live in an evacuation zone find a friend or family member who does and work it out with them to be their inland destination. Then evacuate when you have to."

"If you are inland, you may have a hurricane problem too. let's take a lesson from Harvey:
• Do not drive cars over water covered road ways," warns Dr. Knabb.
• "When it comes to wind; go tapeless. Don't tape the windows. Only use tested and approved shutters or wood coverings.
• Do not ride out the storm in a mobile home.
• Don't light candles indoors.
• Don't run a generator in a power outage.

All good precautionary measures to take in light of the current Category 5 Irma.
Of course, while people are in panic mode just trying to figure out how to preserve property and get to higher ground, Dr. Knabb points out a huge part of the whole hurricane experience. The aftermath.

How to Survive After a Hurricane

"We also have to think not just about the storm itself, but the potentially nasty and lengthy aftermath", he sites. "As soon as you can, get the supplies you need to survive."

There will possibly be thousands of people needing assistance, so become as self-reliant as possible by obtaining water, food, medicines, toiletries.

In the aftermath of the storm you will most likely be without power; running water, food, phone service and many of the luxuries we take for granted. This may be the case for several weeks. So being prepared to live like you're on a camp out for at least 2 weeks is a good strategy.

Get ahead of time:

Cash – your local ATM is electric and may run out of money.
Fill your gas tank.
Get some type of cooking/water boiling mechanism – we highly recommend a Kelly Kettle Check them out - they are undoubtedly the best piece of emergency gear you can own. 
Buy nonperishable food and a can opener
Obtain a solar charger
Have batteries on hand
Have access to clean water
Most importantly water, have access to clean drinking water. It seems like in situations like this the Red Cross brings in hundreds of thousands of cases of bottled water; like they did in Flint Michigan. It took one family a couple of cases each night just to prepare dinner. 
Get a Water Filter That Purifies Flood Water 
 
We believe water filters are the best choice. Are there water filters on the market which are powerful enough to filter flood water? There are!
 
Sagan Life Water Filters can filter flood water into clean drinking water. They are pretty awesome and are tested and approved by the water research teams at Aqua Veritas. Sagan actually has their water filters tested until their end of life - which simply means until they no longer work. 
Each Sagan Water Filter product has its tests results on their website and can tell you how much yucky, turbid water they will filter. If you're told your filter will work for 1,000 gallons, or 10,000 gallons - think again. That means they tested that many gallons of contaminated water. Not likely. Be smart. Get the best survival equipment you can get and don't just survive - THRIVE!
We keep you in our prayers if you are in harms way. Be safe. Be confident. Come out victorious!