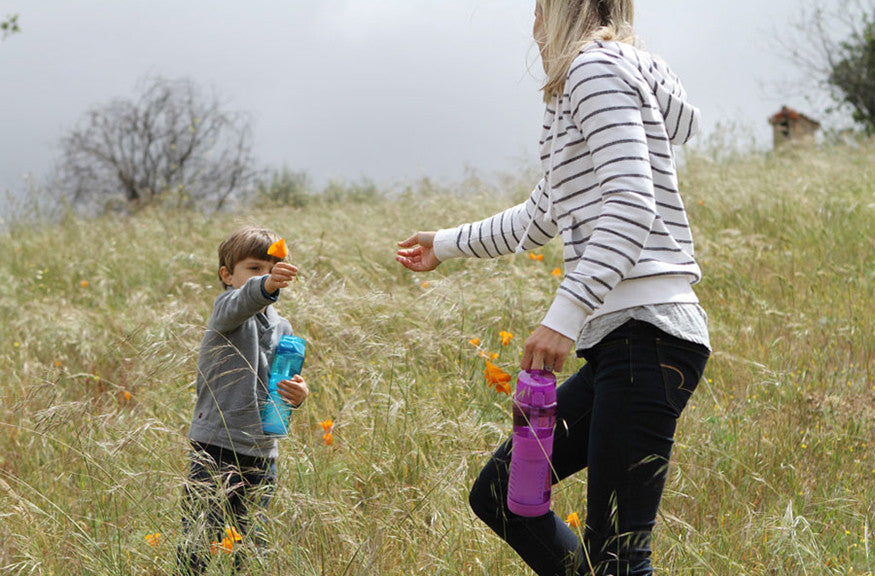 Jun 02, 2015
0 comments
by

Alex Tiscareno
How do you choose the safest drinking water for your family? Considering the health benefits of drinking water are huge, we all want to make the right choices here.
Most people probably just drink tap water. In many cases the tap water may be just fine. Although the taste in some areas is less than desirable. Bottled water is disputable these days. Not only does drinking bottled water add big problems to our eco-system, the quality of bottled- water largely depends on the brand you choose. Many brands of bottled water are simply – bottled tap water. Quite a scam.
Water Filters for safe drinking water
Filtering your water is your best choice for the drinking water you give your family. Again, consider the source. You want to choose a water filtration system that is effective, removes the bad stuff, and can stand up to it's claims. The health benefits of Sagan water filters can save lives; or just makes yours a healthier one.
Not only do Sagan water filters work brilliantly in any water emergency, they also provide healthier, safer drinking water for your family on a daily basis. Understanding exactly what Sagan Filters do will help you say "Good for me!" every time you use one!
Sagan water filters provides clean, safe, virus and microbial free drinking water from any dirty, contaminated surface water. We have independent lab water tests to prove it! 
Imagine how healthy they can make tap water!
What they do…
The Journey™ Filtered Water Bottle removes 118 chemicals, including fluoride and other contaminants to provide safe, pure drinking water for personal wellness – everyday. This includes purifying the tap water and even questionable bottled water you're drinking. Be careful with that – click for more info. Please view our test results – performed by independent water testing laboratories.
Journey Water Filter Stats
Each Journey™ water bottle comes with a replaceable internal water filter. The filters have been tested and meet or exceed the following EPA and World Health Organization water quality standards for up to 300 gallons of water:
Removes up to 99.9999% of bacteria
Removes up to 99.99% of virus
Removes up to 99.9% of cryptosporidium / giardia
AquaBrick Water Filtration System
While most water filters on the market only remove certain dangerous elements from your drinking water, the AquaBrick™ water filter will remove or deactivate virtually all harmful substances from any non-salt water source. Within a matter of minutes, the AquaBrick™ water filter will deliver safe drinking water by deactivating harmful bacteria, viruses, cysts, such as cryptosporidium and giardia, and removing heavy metals. Using our proprietary filtration method the filter literally deactivates and removes waterborne microbes from even the most contaminated water source. The AquaBrick™ water filter removes hydrocarbons, fluoride, chlorine and other harmful substances providing clean, pure water for you and your family. The AquaBrick has been tested and certified to exceed EPA standards for up to 550 gallons.
When and where to use…
Use it everyday – to provide pure, clean, healthier water for you family
When public water sources are contaminated or unavailable
To provide purified water for use with freeze dried or dehydrated food
All outdoor activities: camping, boating, hunting
Humanitarian aid for disaster relief
Any disaster or emergency